Top of Site
Membership
Meetings & Events
Photo Gallery
Join / Renew
Seapower Links
National Organization
Naval Sea Cadets
Contact Us



PUBLICATIONS

Alternate Version



Milwaukee Navy League is a recognized non-profit organization under Section 501(c)3 of the Internal Revenue Code. Contributions are tax deductible as otherwise provided by law.



The Milwaukee Navy League supports the Sea Perch underwater vehicle competition. It was held at the Deer Creek Intermediate School pool in St. Francis, WI. It all took place on April 6, 2019.
The participants have to drive their vehicles through underwater hoops and a host of obstacles. Winners of the event are pictured below.
Click A Photo For Full-Size Version


The challenges in Science Technology Engineering & Math (STEM) initiative was a "happening" event, with 20+ teams representing multiple area middle & high schools. See the video below for more excitement and information on how the event works.



USS Dwight D.Eisenhower (CVN 69)
while operating in the US 5th Fleet
Area Of Responsibility as part of
Operation Enduring Freedom

Click Here For Details






THE GREAT LAKES REGION IS BUILDING NAVY SHIPS AGAIN!
Our Council Is Proud To Support
The Navy's
Littoral Combat Ship Program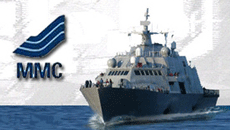 Marinette Marine Website
LCS: The Future Is Now
Lockheed Martin: About the LCS Program
CLICK BELOW FOR SHIP INFORMATION









EVENTS - Next 30 Days




Full Events Calendar