Top of Site


Membership


Meetings & Events


Photo Gallery


Join Us!


Seapower Links


Contact Us


National Organization


Naval Sea Cadets

PUBLICATIONS



Milwaukee Navy League is a recognized non-profit organization under Section 501(c)3 of the Internal Revenue Code. Contributions are tax deductible as otherwise provided by law.

Pictured in the center are 3 Sailors of the Quarter from Coast Guard Sector Lake Michigan.

From left to right are Dr. Tom Buck, President Navy League, Milwaukee Council, and Coast Guard Auxiliary Commander, MST1 Joseph McCollum, Vice Admiral Dirk J. Debbink, USNR (retired), Chairman of the USS Milwaukee Commissioning Committee, MK1 Matthew Hustler, CMC Brian Fuller, Capt. Amy Cocanour, Commander, Sector Lake Michigan, YN2 Megan Lang, CDR Max Moser, Deputy Sector Commander.


The fourth-quarter winner, OS1 Lance Casey, had already been transferred to a new station and was unable to attend the event. His awards are being forwarded to him.
Annual Sea Services Recognition Awards Banquet
Hosted by the Madison Council


Friday, September 26, 2014

MORE INFO
Operation: Military Kids (OMK) is excited that our Wisconsin 4-H Partner has again been selected to host a


For military children ages 8-15 years.

It will be held July 6-11, 2014 at the 4-H Memorial Camp near Monticello, IL


Apply online at www.campcorral.org

Any child from a military family is eligible to apply, although acceptance priority is given to children of wounded, disabled, or fallen military Service members. Additional details can be found on the application website.
USS Dwight D.Eisenhower (CVN 69) operating in the US 5th Fleet Area Of Responsibility as part of Operation Enduring Freedom

Click Here To View

THE GREAT LAKES REGION IS BUILDING NAVY SHIPS AGAIN!
Our Council Is Proud To Support
The Navy's
Littoral Combat Ship Program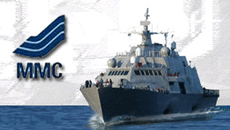 Marinette Marine Website
Lockheed Martin: About the LCS Program
CLICK BELOW FOR SHIP INFORMATION




EVENTS - Next 30 Days




Full Events Calendar